Translation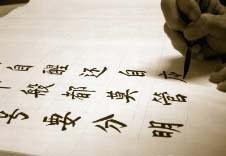 We can translate any kind of text from and into 49 languages and many more. We provide fast and accurate translations. We can handle all type of documents using our specific domain knowledge. We have a large and diverse number of qualified and experienced professional translators who can handle all your translation requirements. From small document translations to large multi-language projects whether technical, legal or for marketing we have the cost effective professional solution.
By combining our group of native speaking highly professional translators with experience ranging from 4 to 18 years in translation, editing and proofreading, DTP, subtitling, interpretation, website development and localization, content writing along with our efficient Project Management team, we are able to provide your company with practical experience, innovative services, competitive pricing, high quality standards, on time delivery, ease of payment and customized services as per the requirement of your project
We are defined by the excellence of the services we offer, the fulfillment of deadlines and objectives agreed upon, and the strictest confidence regarding the handling of information.
We pride ourselves on offering our customers a fine quality service. Our services go beyond delivering a translation. We are always open to hear from you to discuss any aspect related to project even after you have received it. We believe in providing after sales service to our customer.
Process Flow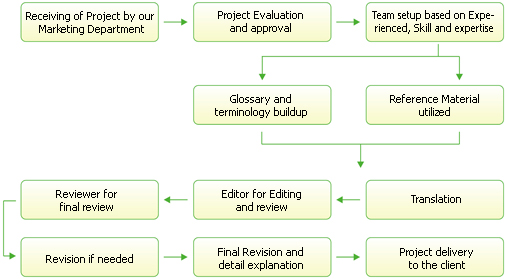 Ordering
We carefully review all translation orders, each project is well researched, before we start translation.
Quick Quote