Multilingual SEO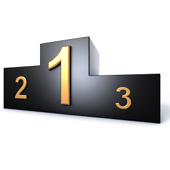 Multilingual SEO is necessary to give your business universal approach. If you want to sell your product all over the world. Then you will have to optimize your site for multiple languages. In addition to this you will have to localize your site, so that the visitor will be comfortable, while browsing your website.
Why Multilingual SEO?
There are 192 countries all over the world. Each country has his own language. There are some countries where more than language is being spoken. Like in India there is near about 18 languages and over 1600 regional dialects. However Hindi is the official language in India, but not all people speak it. Most languages have their own Style. Some of the major languages are Kashmiri, Malayalam, Marathi, Oriya, Punjabi, Sanskrit, Tamil, Telugu and Urdu, Hindi, English, Assamese, Bengali, Gujarati, Kannada.
In international scenario, over 70% of world does not speak English as their first language. When it comes to search on search engine, most of the people search in their own language. For example, Austria, Germany speaks German first. French is the first choice for language in France. In multilingual seo, when it come to optimize the same website for other language than mere translation of a keyword is not sufficient. Localization should be kept in mind. The more localized your site is, the more it will be interesting for the language specific visitor.
We optimize the website in multiple languages. Multilingual SEO helps to establish an effective online presence for your business all over the world. Our main role in multilingual SEO is to translate your site properly and use the right local keyword. Multilingual SEO brings good amount of traffic to you site and ensure that your site is able to communicate with target audience. The multilingual content should be a combination of keywords, which people are searching.
International SEO or Language SEO is complicated than regular SEO. It requires optimization of your website in a way that the content is acceptable in every country. It considers the online behavioral pattern of people in different regions. Even a same language presents different dialects in different countries, like the American English and British English.
The aim of Lingoway's International SEO service is to make websites more visible in search engines across the world and to ensure they are relevant and appropriate for the specific market they are targeting.
How to do Multilingual SEO?
The first step in beginning of SEO campaign is keyword research. If your site is in English, and you want to optimize it also in French. Then only translation of English keywords into French is not sufficient. One should properly localize the keywords.
Second step is that brainstorming the keywords. Think about that which keywords are in use related to your business.
Localize the whole content; this is the most important in Multilingual SEO.
Search engine loves localization. So if your target country is France then Buy a hosting from France based server and with a local extension.
In Multilingual SEO, it is important to get back links from local domains.
Multilingual SEO services we can provide include:
Keyword Research
Multi-Language Search Engine Promotion
Handling of Country Selection Accurately
Local Link Building Services
Translation Quality Assurance
Search Engine Compatibility
We analysis the website and make it search engine compatible. Every search engine have their own guidelines regarding the submission of sites, we follow each & every search engine's guideline to rank higher in SERPs. We are able to do strong on-page & off page optimization for a website.
There are five stages to the Search Engine Compatibility to ensure that all aspects of the website are reviewed and revised where necessary.
Factors reviewed include:
Link popularity and search engine saturation
Structure, URLs and browsers
Site Navigability
Source code and content
Language recognition issues
Link Building
Link building is offered as an individual service, but is an intrinsic part of every International SEO campaign and includes:
In country language links - local links will be targeted for maximum impact
Keyword targeting
Directory submissions
In-site link building
Advanced link building with specific phrases
Link analysis - including anchor text reviews
Learn More »
Social Media
In SEO services, we also provide Social media optimization services. Social media sites are helpful in quick indexing of a website. It brings traffic to your website. The major websites that plays a considerable role on building great amount of Traffic are Stumble Upon, Digg, Reddit and Twitter. The most common thing about these websites are they entertain quality over quantity.